The future
is electric
We are building the world's most advanced eVTOL, bringing a world of possibilities closer to home
Meet Butterfly
Safe, quiet, fast, affordable on-demand transportation
Built for performance and designed for configurability, our tiltrotor eVTOL will set a new standard for silent and safe aerial transportation.
Pilot + 5 Passengers + Bags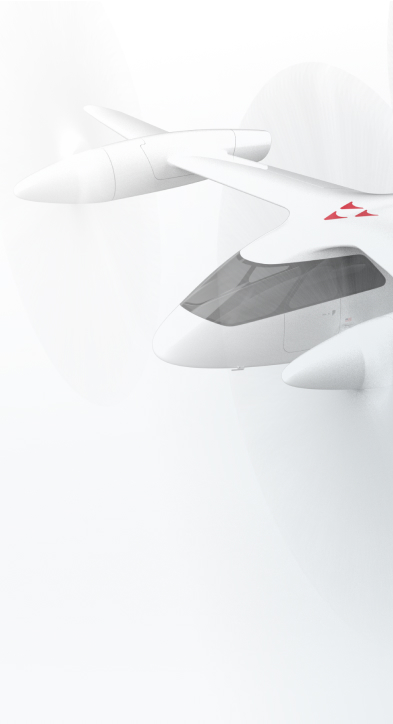 Zero Emissions Fully Electric
55dBA Low Acoustic Emissions
Safety Critical No Single-Point Failures
Our patented technology powers the future of transportation
Developed over 15 years of rigorous innovation, our technology has revolutionized vertical flight, operating with far more efficiency and control authority than traditional models.
Overair's proven VTOL technologies drive Butterfly's unique performance capabilities
20+ ft propellers are twice as large as any eVTOLs, with the potential for scaling into a larger aircraft
200% excess power margins through low disk loading, electric engine sizing, and battery systems sizing
Best-in-class maneuverability and stability, especially in off-nominal conditions like wind or rain
Enhanced by FBW envelope-protection
Ability to hover with only 2 of 4 propellers and quad-redundant architecture on key systems
We're changing the way you get from here to there
Butterfly isn't just about getting from point A to B—it's about unlocking a day full of possibilities.
With a range of over 100 miles and capacity for up to five passengers and luggage, we have designed Butterfly to help you make the most of your life.
Time to Destination18 Minutes
Zero EmissionsFully Electric Powertrain
Affordable air transportation on-demand
Enjoy the freedom and possibilities that arise when you can get where you want to go in minutes instead of hours. With just a few taps on your phone, our software will plan your journey, door-to-door, and ensure you have a frictionless travel experience.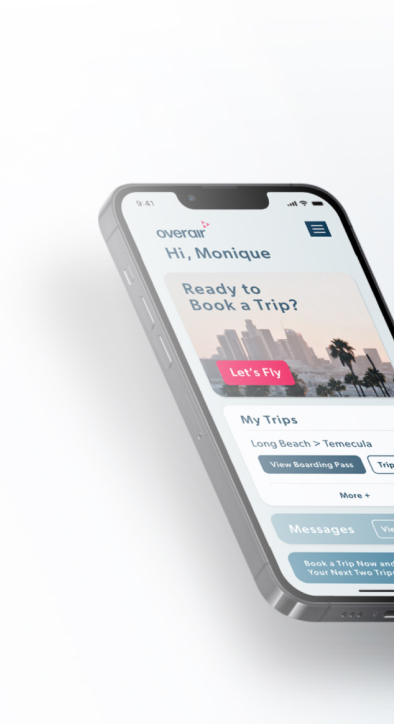 Our story is one of innovation and continual evolution
Drawing from decades of development to produce some of the most advanced airlift technology in the world.
Let's Fly
Join us on our mission
We're on a mission to transform the way people live. This starts by redefining air travel and bringing a world of possibilities closer to home.