Quietest, largest, most capable eVTOL
Unparalleled performance, capability, and safety
Performance advantage
Butterfly's high-thrust, low-power design drives unmatched performance and capacity features.
Optimum Speed Tilt Rotors (OSTR)
Our large blades spin slowly and vary RPMs to match the required thrust in each mode of flight (hover, transition, cruise) to realize unmatched reduction in power demands and higher power margins.
Individual Blade Control (IBC)
Precise control of each blade overcomes the physical limits on rotor sizing, providing greater time between overhauls (i.e., reduced maintenance) and best-in-class ride quality.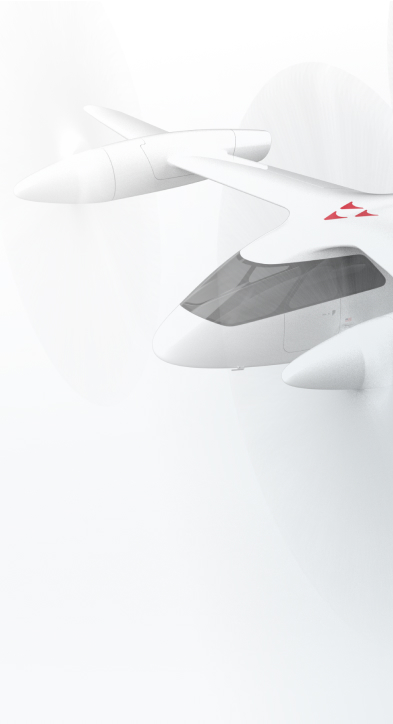 Butterfly's key performance differentiators will drive broader market adoption
Noise Quietest vertical lift aircraft
Quick Turn Designed for high-tempo operations
Capability Unmatched density altitude (hot and high)
Weather Broadest capability of any eVTOL
Safety OSTR establishes new safety standard
Using a safety-first approach to design
and development
Optimizing safety by implementing redundancy throughout. Precise blade control allows for greater stability and control. Decreased system degradation for greater time between overhauls and maintenance requirements.
Let's Fly
Join us on our mission
We're on a mission to transform the way people live. This starts by redefining air travel and bringing a world of possibilities closer to home.